Relieve and Manage Stress At Work     Learn How in Less Than 45 Days
Attitude Shifting™ is a New Approach To Stress Relief and Management. It's here that we differentiate ourselves from the pop-a-pill or fluffy exercise stress relief practices.  Amazon Book Store

Let me share a secret with you… People wanting to learn How To Relieve and Manage Stress At Work read the latest books, listen to the most popular TV Gurus and often pop the most recently advertised pills.
Make no mistake, most people will try various methods offering 'exercises' designed to reduce the painful symptoms of stress, anxiety, depression, and frustration, many of which result in noticeable relief. Relief that comes from symptom reduction is, in most cases, short lived.
Underneath is a feeling of overwhelming 'stuckness' as the person is trapped in a state of 'negative inertia'. What can be done? Attitude Shifting™ is the very simple answer… To obtain long term mastery over the feelings of anxiety, depression, frustration, and stress you have to assume the responsibility of addressing the causes not the symptoms by making a CHOICE to change your ATTITUDE. WARNING!
"The authors are not advising you that you should NOT recommend a stressed individual go to an emergency room, or a professional for more intensive therapy or be assessed for their possible need for medications."
"They are advocating that, for many more individuals than you would think, are first introduced to the potential power of Attitude Shifting™, they may not require anything more than the intervention outlined by this manual."
Do any of the following have you or someone you know stressed depressed, frustrated or anxious?
Money-Money-Money (There's never enough)

I am Just Plain Pressured My Job Is Really Becoming A Burden

Not Going To Take It Anymore (I feel like I'm going to explode)

Time Isn't What It Used To Be (Seems like there's no time to do it all)

Staying Healthy (That last hospital stay ruined me)

Major Life Changes (I never saw that foreclosure coming)

Environmental Issues (I'm scared to eat fish or drink the water)

Unpredictable Event (That tornado was the end of us)

Social Issues (My shyness is killing me)

War Is Hell (There must be something I can do NOW* about my PTSD diagnosis)

If I Could Only Stop (Two packs a day and 3 drinks ain't so good for me)

My Weight Is Killing Me (Need I say anymore)

Death and Dying Issues (All my friends are passing on, will I be next)

My Marriage Might Be On The Rocks Sexual Issues (We want a baby but can't conceive)

My Kids Are Driving Me Crazy (Why don't my kids understand me?)

College (I don't know if I can take the pressure of performing anymore)
We could go on and on, but first: The Pressing Issue of Our Time…
For people suffering from stress, depression, anxiety or any variation thereof, is that we want, need, and absolutely require immediate attention.
Unfortunately this generally does not happen. For example, *a newly registered Veteran once diagnosed at the VA is typically told to return to his first counseling appointment a month later.
This four week time delay, before services are provided, can be catastrophic. We hope to help fill this critical space by enabling first responders to immediately intervene thus exponentially increasing the probable odds for a successful crises intervention.
Regardless of whether you are searching How To Relieve and Manage Stress At Work because you have an issue or you are in a position to help others with their issues, the use of Attitude Shifting™ will be empowering. See for yourself.
Our primary objective is to give non-professionals the methods and coaching expertise to become a trusted "Helper" to those in need. Most important of all you'll learn about: What it means to practice Attitude Shifting™
This resource manual will be your ONE STOP MANUAL FOR INFORMATION AND ADVICE on the methods and use of Attitude Shifting™ .
You and the people you care about will discover how to make use of… and why "Managing Your Attitude Will Change Your Life".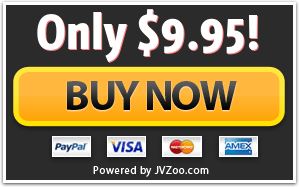 Additional important Information you should READ!
Save
Save
Save
Save
Summary
Article Name
How To Relieve and Manage Stress At Work
Description
Do You Long for Something that Will Immediately Relieve Your Anxiety, Depression and Stress? Attitude Shifting™ is a New Approach To Stress Relief and Management. It's here that we differentiate ourselves from the pop-a-pill or fluffy exercise stress relief practices.
Author
Herbert Williams and Dr Gibbs Williams
Publisher Name